Welcome to my crazy end of summer/harvest musings! We've had some crazy shapes in our tomatoes this year we've never seen before. This is one of our Early Girl tomatoes that are ripening enmass! My canner has been busy as well as cutting board, paring knife, dishpan, and baskets. I have four baskets I love to collect the harvest in; sometimes daily, once in a while weekly. I'm glad my husband's sister wanted the last beans we picked and I was blessed today when he said she's not canning any more and sending me her jars and lids! If you haven't heard, canning supplies are in short supply; especially lids. I told the Lord early in the gardening that it's His garden; we are just tending/caretakers. He has definitely brought abundance to us and we're eager to share with others. It's a definite double blessing increase in this dry, hot summer, praise the Lord!
All that is going on in my life these few weeks is overwhelming; none of it really having anything to do with Covid. The bounty has caused me to have produce all around my home and no end to tomatoes and peppers to tend to. In the midst of this, the motel has been busy so more hours housekeeping, I'm doing some doctor appointments, my publisher has needed my help, I've hosted both the garden club and a prayer meeting in our yard. Add to this the proofreading course I finally bought and began but haven't gotten past the first day of lessons, the book I'm writing I haven't worked on in a month, the book I'm editing I've not gotten past the first chapter. Our second house my husband's been working on for four years just went on the market today and my sister's house my son just moved out of has kept us busy cleaning, painting, etc. If anyone's interested in a two-story 3 bedroom home on Mill Creek or a 135-year-old remodeled Victorian with a one-bedroom apartment, let us know. We're so excited the flyer for our old home is just published!
How about a list of books I've purchased during this time?
Amazing Love by Corrie ten Boom
The Prophetic & Healing Power of Your Words by Becky Dvorak
The Healthy Living Handbook by Laura Harris Smith
God Adventures
Finding God In The Bible
Filming God (all from Darren Wilson)
Igniting Furious Love by Heidi & Rolland Baker
The Hebrew Alphabet by Edward Hoffman
Prophetic Manifesto for the new era by Patricia King
Possessing The Gates Of The Enemy by Cindy Jacobs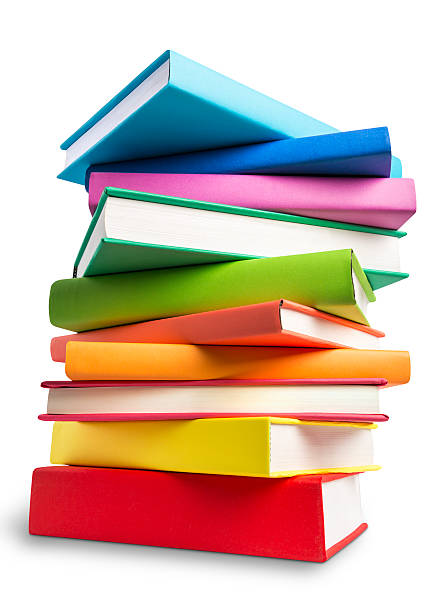 Now that our house is on the market, it won't be much longer before John can build my bookcase for this house. I know I can fill it quickly with what I've recently purchased added to what I saved when we cleaned out the other house! So many books; so little time! I'm glad we haven't been watching TV so I can get back to reading after the harvest; which leads to hunting season where I become chief cook & bottle-washer for the men who like to eat and sleep at our home as part of the hunting party.
So, what is God doing these days? I am learning new things about time management and leaving it in His hands; there are only a certain number of hours in a day and I'm desperate for Him to lead me through them properly. As I am working on my chapter about money relationships, I am getting on-the-job examples. First thing was the day I went for it and bought the General Proofreading course from Caitlin Pyle's http://www.proofreadanywhere.com while she had a "back to school discount". Part of the first unit was keeping track of what I'm doing and what emotion I'm feeling every hour for a day or two. Very insightful!
They offered me another cleaning/housekeeping job at another small motel in our area. First, I thought it was the Lord's way of increasing my finances and ministry base. It didn't take long before I realized I am already overloaded with good things to do and my needs met by the finances from the jobs already being juggled. Last evening I watched Ryan Le Strange's Groan 9/1/20 YouTube video. To seal what they had released in the Spirit, Ryan encouraged those of us watching to sow a seed; whatever amount the Spirit was telling us to donate into what God is doing. I realize he meant to donate to his ministry, but I did what the Spirit was telling me to do and give to Sid Roth's Project 77. I donated $77.00 by PayPal, then the enemy started playing with me. I checked my account, which showed the money being taken out twice. I emailed an inquiry to Sid Roth, then went back to PayPal to alert them, couldn't get through to submit an inquiry, then went back to my CU account and saw it was NOT being taken out twice. So, I got a call from Sid Roth's Customer Care today and got to tell them the testimony and confirm it was for Project 77.
You haven't heard about Project 77? Sid Roth had the Holy Spirit download the book They Thought For Themselves in which he interviewed Jews that found Messiah when they thought for themselves instead of letting the Rabbis (or anyone else) do it for them as an evangelistic tool. So when you join Project 77, seven of these books get sent to seven Jewish families that have asked for it, then they give the donor a card with the seven family names to pray for. Most Jewish people don't have anyone praying specifically for their salvation. Oh, you will also receive two copies of the book; one to read and one to share. This is the second time I've donated for this program; I still have the prayer card and the Project 77 key chain with the High Priest's breastplate stones of the 12 tribes of Israel on one side and Project 77 on the other. I love to bless the Jewish people according to Genesis 12:3 I will bless those who bless you,
And I will curse him who curses you; and in you all the families of the earth shall be blessed."