This is the book I am reading this week. I'm taking extra time reading because I really want to understand Spiritual altars. Basically, there are Godly altars and evil altars. Think of the altars built by Bible patriarchs and compare them with ones built by Baal worshippers. Imagine Jezebel's table she invited the prophets of Baal to join her at; a table can also be an altar, so watch out whom you are banqueting with!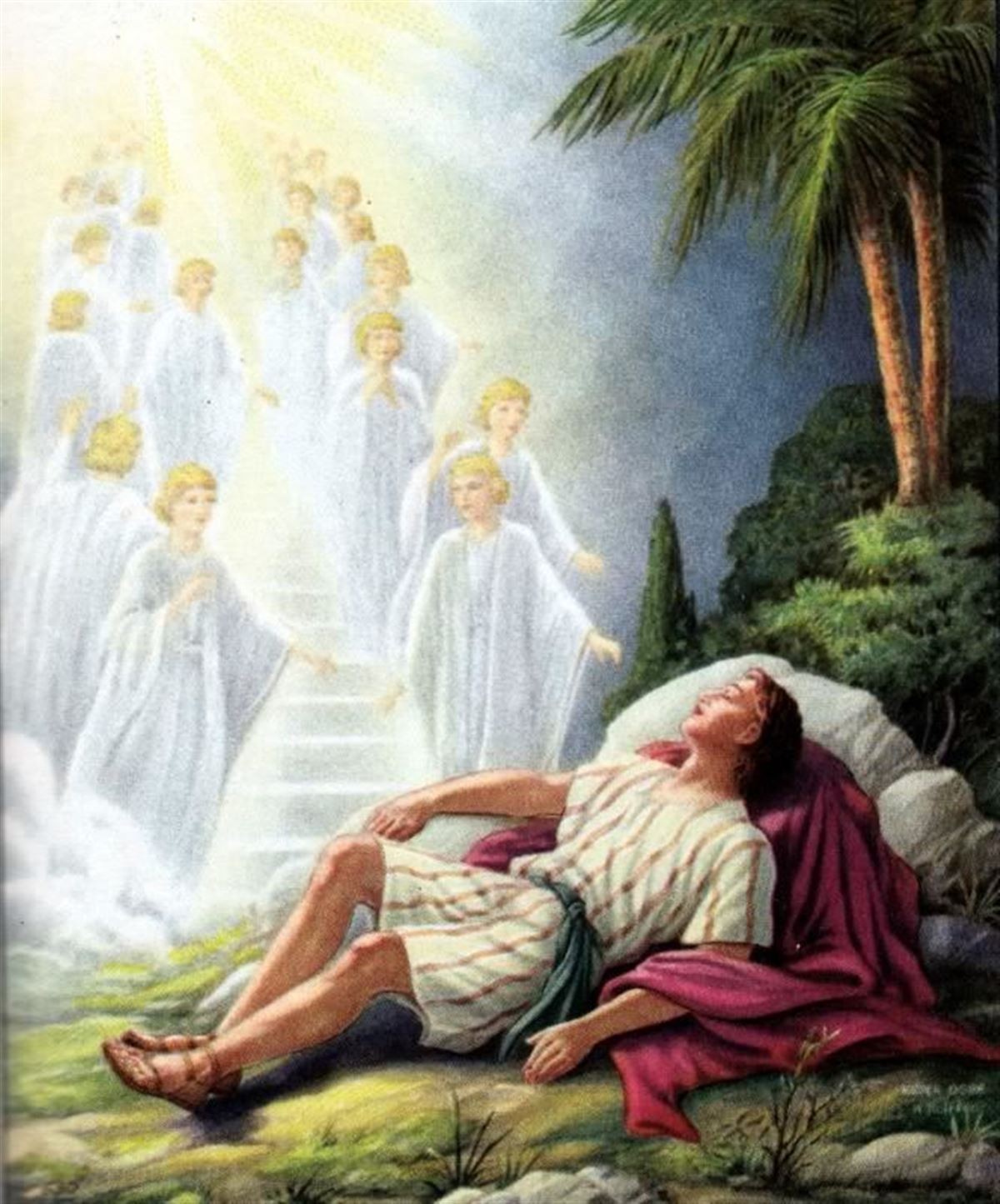 Remember Jacob's Ladder? When he lay his head on that stone to sleep, he did not know it was the place his forefather had built a godly altar; the angels still had an opening to connect earth with heaven in that place dedicated to the Lord. This account is in Genesis chapter 28. Returning to Elijah's battle of altars with the prophets of Baal, their evil altar to a false god caused them to yell, scream, holler and cut themselves trying to get the un-speaking, un-hearing, un-seeing god to respond to them (I like when Elijah asks if their god has gone to the potty). God sent down holy fire to burn up the offering as well as the gallons of water poured on it! After that, the Israelites ran after and slaughtered the prophets of Baal. You can read this account of the righteous altar destroying the evil altar in 1 Kings chapter 18. Whichever altar is stronger wins. Are you dealing with sins of the fathers you can't get out from under? Maybe you need to confront the evil altar your ancestors erected and raise up your own righteous one in the name of Jesus. I'm eager to see what else I learn from this book by Dr. Francis Myles. Oh, I got the book after seeing the author on Sid Roth's ISN.
Have your "friends" inundated you with horror stories about the Covid-19 vaccine? It has caught me between the no-vaccine group and the get-me-a-shot ASAP! The talk with the ASAP group is, "How/where can we sign up to get one?" Even my husband's doctor didn't know how. Another one is, "I'm scheduled for one in a month, two hours away." My husband was waiting after his immunization and got a text from our local pharmacy offering an appointment it took us an entire afternoon to drive to and from the clinic he had the appointment for. They schedule your second shot while you're at the appointment for the first one, so there's no reason to take an appointment at another venue. They also give you a sheet on symptom tracking and a number to call if you go to your doctor after the immunization. You get the second Pfizer 21 days after, Moderna 28 days after. The next ones being developed will be a one-shot deal, but only give 75% protection instead of 90 I got this info confirmed on the CDC website.
For the 'anti-vaxxers' group, there're all kinds of fodder. Here's a sample: 1. It's developed using aborted baby parts 2. they put a tracer chip in to control you 3. things in the vaccine will alter your DNA 4. it will bring the 'mark of the beast' (for you fans of Apostle John's Revelation). I went from not wanting it to, "Lord, if I get it, I'm trusting you to protect me from any complications." So today, I signed up with our local pharmacy for alerts for appointments. I don't expect one quickly, since I'll only be 58 in May, have no major health concerns, and don't work in a hazardous job. A friend of mine is on call for spill response cleanup and can't respond to any calls until he gets immunized. The following is one link-there are several others available-providing appropriate answers to all the fear mongers, helping me decide.
https://www.cnet.com/health/microchips-and-mandatory-shots-dont-fall-for-these-coronavirus-vaccine-myths/
You may wonder how these two topics today connect. Not as randomly as you think! We build altars to the medical community, to the government, to the Facebook community… Immunizations touch on ethical questions, generational beliefs and other similar topics. The elder population was around when the first vaccines became available. My mother grew up in that era and took us to the doctor and got us medications with minimal provocation. At five, she nearly died of Scarlet Fever and said if the doctor hadn't come each day and lanced her throat so she could breathe, she would have died. The polio vaccine made it safe to go swimming in the community pool during hot summer vacation days again. The whooping cough vaccine saved babies. My point in all this is: a vaccine made available will be desired by most of this cohort.
On the other hand, I have two friends who are young mothers whose sons have had problems since their first immunizations. One almost died. I question if the children are getting too many immunizations in too short a time. I think the immunizations my children got during the 1980s were enough of a load on their systems, and now there are several more added to the regimen, crammed into the same space of time. I know other parents who immunize, but not on the normal schedule. Breast-fed babies get immunity from their mother's milk and shouldn't need their own during that time period. If a preschool child isn't in a group setting, they have lower risk of exposure and shouldn't need the immunizations until school. Note: this is my own reasoning, not the medical community's.
In conclusion, I want to encourage you to stay away from fear. The enemy can be compared to an alligator who does a death spiral to take its victim under, dismembering them piece by piece. I choose as an act of my will to refuse the bate and avoid the descent into fear and depression. My friends, choose life for the sake of your children and loved ones. Trust God for the good outcome that's being prepared to end this time of trial. It's à propos that our ladies' group is beginning a study on the book of James, which begins thus: Profiting from Trials.
James 1:2 My brethren, count it all joy when you fall into various trials, 3 knowing that the testing of your faith produces patience. 4 But let patience have its perfect work, that you may be perfect and complete, lacking nothing.
5 If any of you lacks wisdom, let him ask of God, who gives to all liberally and without reproach, and it will be given to him.
Keep your eye on the course the Lord has set before you and don't waver.