Good day to you all, my faithful readers! Today I will share the word for the year that the Spirit impressed on me as well as what I am reading. This is day 7 of the 21-day fast and I am finding grace for the journey. I began with three days of liquids; mostly water, then began a small bowl of porridge in the morning and a small bowl of coleslaw in the evening [I made up a big batch of each so I wouldn't be preparing food each day]. Last night, I shared some spaghetti squash noodles with homemade tomato sauce with John, but I did not have any meatballs. This morning the Lord prompted me to go back to liquids from now through the weekend. Our church is having a Spiritual Freedom weekend and I am on one of the prayer teams, so I want the best opportunity to deny my flesh and hear the Spirit.
I just watched Michelle Maggio of Michelle May ministries on YouTube and followed her suggestion to get quiet before the Lord and ask Him to give a word to concentrate on in the year 2022. Well, I got quiet and asked and the only word in my mind was forgiveness, so this is my word to concentrate on for this year. This is not surprising, as the Spirit is bringing people to mind that I need to release from my judgement.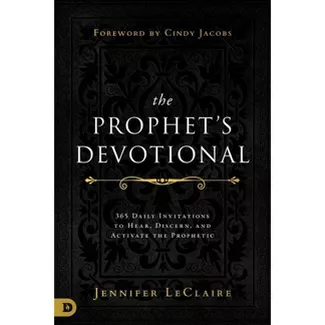 I have been reading a lot, starting with The Prophet's Devotional by Jennifer LeClaire, with forward by Cindy Jacobs. I plan to continue this devotional for all 365 days, Lord willing. If you are at all prophetic, which most Believers are, this is a great primer for what New Testament prophecy is and is not and how to walk in the way.
Last year in this blog, I shared Pastors Bill and Beni Johnson's revelations on communion. When I saw an offer for this book, I jumped to buy it. I have the pre-made communion cups I bought last year and am taking communion with this devotional at a random time each day. It is excellent food for thought, teaching, and encouragement.
This is the third book I am working on. Kevin Zadai is letting Sister Ruth Carneal, who traveled for years with Sister Ruth Heflin, share her experiences with the glory of God through the years. Kevin comes in to add relative encouragement/challenge from his own experiences. This is the Scripture that's been resonating in my spirit:
Isaiah 43:19 Behold, I will do a new thing,
Now it shall spring forth; shall you not know it?
I will even make a road in the wilderness and rivers in the desert.
We are in a time of testing that is concluding with glorious culmination! The Lord is doing a new thing. Can you see it springing up all around you? The Glory is the Lord, manifest in and through and around those who believe in Jesus and walk with Him in the Spirit. I recall stories from the Azusa Street Revival in California in the early 1900s. They said the glory came down as a cloud and filled the building. The children were running in and out of it playing hide-and-seek! We have entered a new era in God's plan for the earth. The veil between heaven and earth is thinning, and He is raising up a people who are fearless to do great exploits as the Spirit leads. Mass salvations and healings are manifesting and shall increase. The evil is coming into the light and people are ratting on each other, so justice shall be done. What a great time to be here on this earth and part of this brilliant move of God! I heard the sound of the Shofar this morning; it was a snowmobile in the pastures behind us, going through the new snow that is over a foot deep, but the sound came across as a blast from the ram's horn and I take it as a sign from God.
John has been watching a lot of programs about history and much about developments that could not have happened if certain things had not occurred. One of the shows is exposing lies we've believed about history. Many of what John and I have watched covers the second world war, the atrocities, war maneuvers, trials and aftermath. My son gave me the book The Tattooist of Auschwitz by Heather Morris for Christmas. I finished that and am now reading the sequel, Cilka's Journey, also by Heather Morris. Cilka is a character you meet in the first book and this second book fills out her character, taken from true stories from the era. Russian soldiers liberated the camp, and because the German officers used Cilka as a sexual toy, they count her as a collaborator and spy. They convicted her with no chance to defend herself, along with others who "aided and abetted" the Nazis, and the Russians transport them to a Siberian work camp.
I reference all of this to connect you with the word the Lord gave me for 2022: forgiveness. Through these portrayals of things that have happened in the past, I am seeing multiple accounts of forgiveness and unforgiveness. This brings me to the last book I will share:
God Is Absolutely Good by Robin D. Bullock. I finished this book just as I began the fast. It will truly expand your understanding of the Bible and creation. It may overwhelm your mind as parts of it did for me, but it's a good overwhelming. I stopped for over a week to ponder something in the middle of the book, which is why it took almost a month to finish. The biggest thing I took away from it is that the three parts of God and the names of God used in the Bible: Elohim, Yahweh, Lord, LORD, God, GOD… stand for unique attributes. YHVH, which we usually spell Yahweh, is the one that creates all things, the justice that governs. All of life revolves around planting seeds and reaping the harvest, as The Lamb slain before the foundation of the world; death that triumphed in life because Jesus was the good seed. Plant good seed, reap good things and life. Plant evil seed, reap bad things and death. At the end of the book, Robin takes the book of Proverbs and delineates the seed and the blessings or curses of that seed. This is a book you can use as a guide to life for the rest of your life! I surely need to train myself to speak words of blessing that lead to life and stop speaking words of cursing that lead to death and this book will help. I end with this Scripture:
Psalm 139:23–24
Search me, O God, and know my heart;
Try me, and know my anxieties;
24 And see if there is any wicked way in me,
And lead me in the way everlasting.